Fri. July 16, 2010
Categories:
antiquities
,
archaeology
,
art
,
Guatemala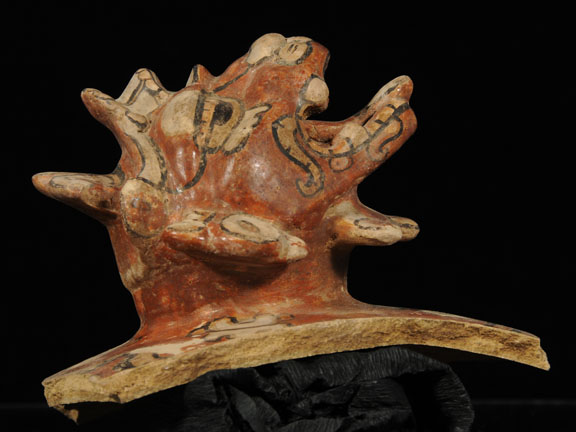 A very well-preserved Mayan tomb, dated from 350 to 400 CE, has been found in El Zotz, Guatemala.
They lowered a bare light bulb into the hole, and suddenly [Brown University Professor Stephen] Houston saw "an explosion of color in all directions — reds, greens, yellows." It was a royal tomb filled with organicsHouston says he'd never seen before: pieces of wood, textiles, thin layers of painted stucco, cord.

"When we opened the tomb, I poked my head in and there was still, to my astonishment, a smell of putrification and a chill that went to my bones," Houston said. "The chamber had been so well sealed, for over 1600 years, that no air and little water had entered."
Along with artistic riches, the inner chamber contained the remains of an adult male, "likely the founder of a dynasty", as well as those of six, possibly sacrificial, children.